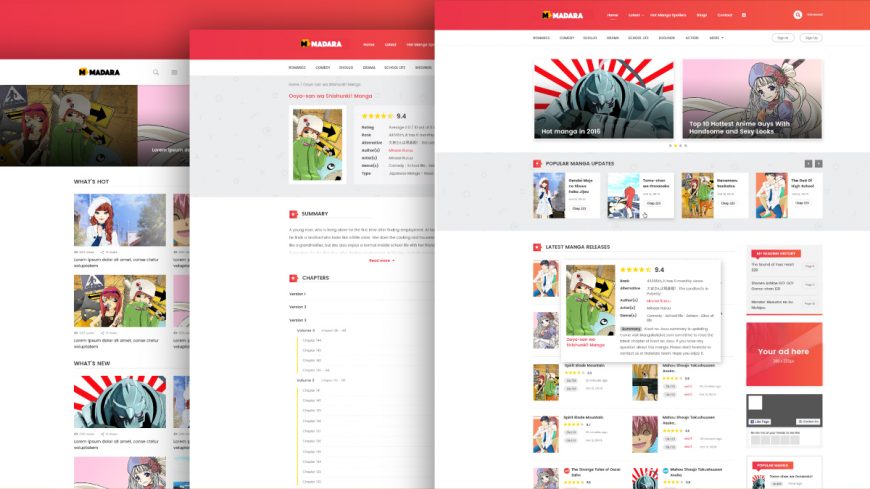 We put a lot of effort to improve the performance of Madara since 1.5. And now, coming 1.5.0.4, you can feel significantly changes in loading speed of all pages. What we do?
Poorly written and unnecessary queries are removed
JSON data (for manga and chapter storage) is now moved into database, so queries are much more faster
Caching is used for important and frequent queries
And we also added 2 more layouts for manga listing: BIG THUMBNAIL and SIMLE LIST (in both front-page template and shortcode) so you can choose the most fitting layout for your site.
Well of course, various issues are fixed. We listen to customers' feedback to improve the theme day by day 😉
P/S: There is an issue with previously recommended plugins (Top 10 and AccessPress Social Share). If you use them, read this post to improve the performance.