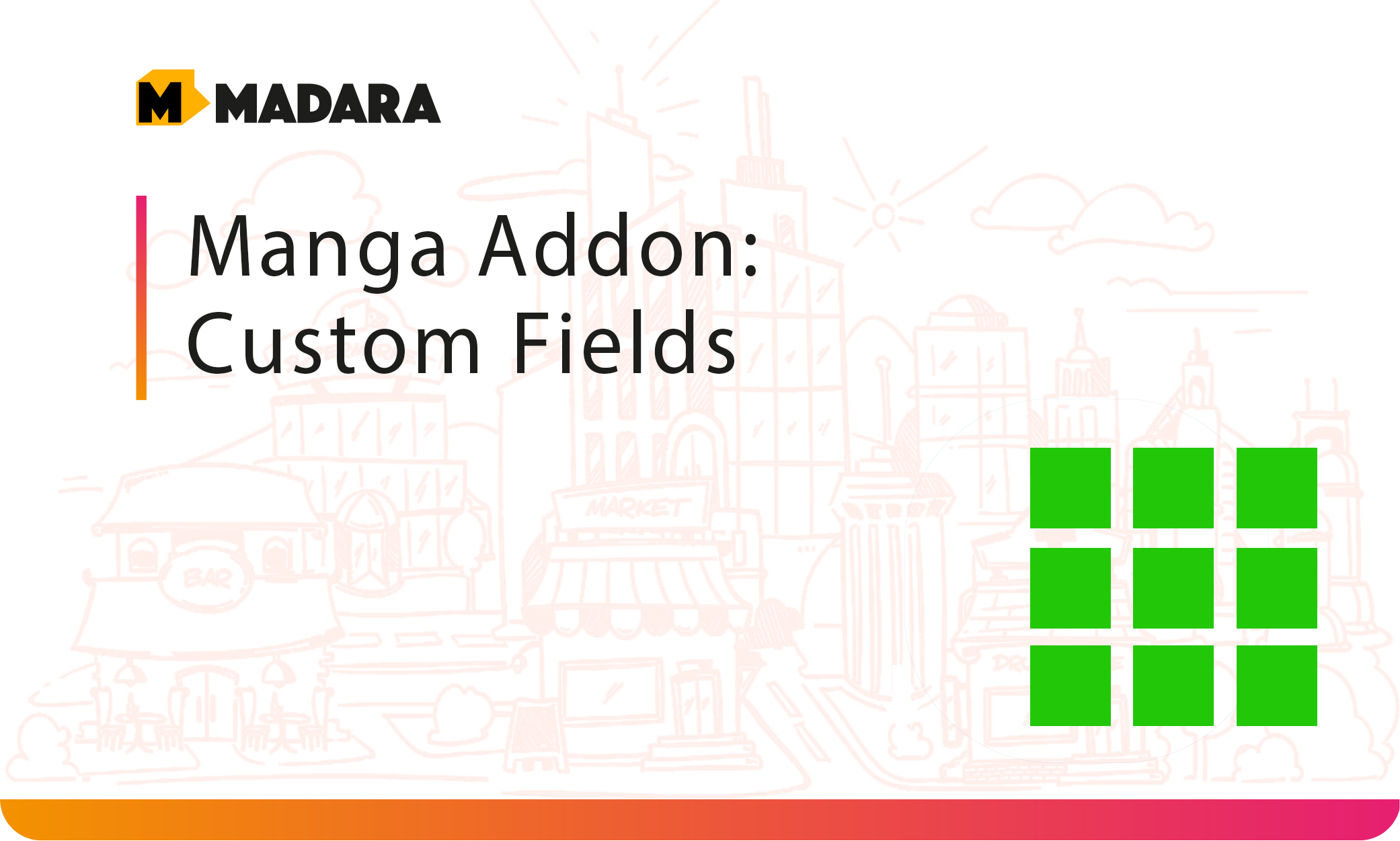 WP Manga Custom Fields
$ 29
This plugin helps you add custom fields for Manga. By default, there are fixed number of properties for Manga. With this plugin, you can add more properties of many types so it suits your purpose.
There are 3 types of properties:
Text – of which the value is a string
Select – you define number of predefined options for this properties
Taxonomy Select – assign a Manga to a single term
Taxonomy Checkbox – assign a Manga to several terms
You can order these properties using drag and drop feature.
First, go to Settings > WP Manga Custom Fields to add and rearrange properties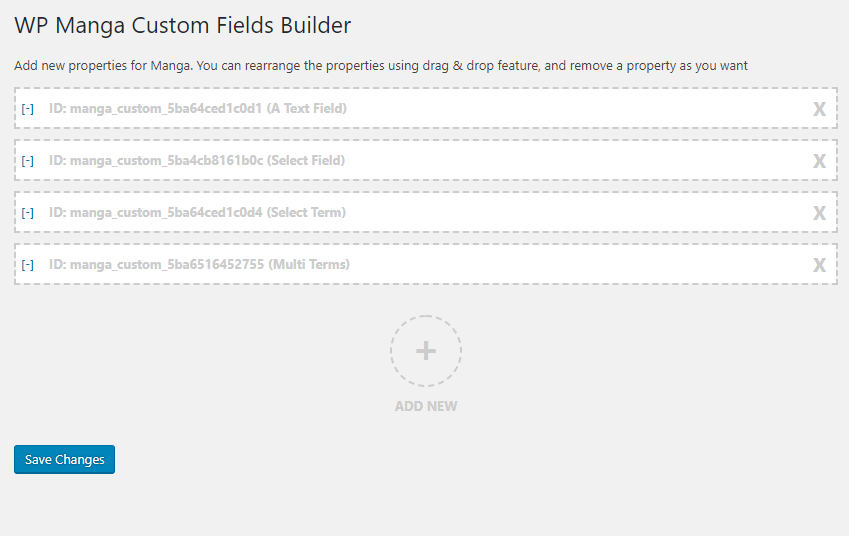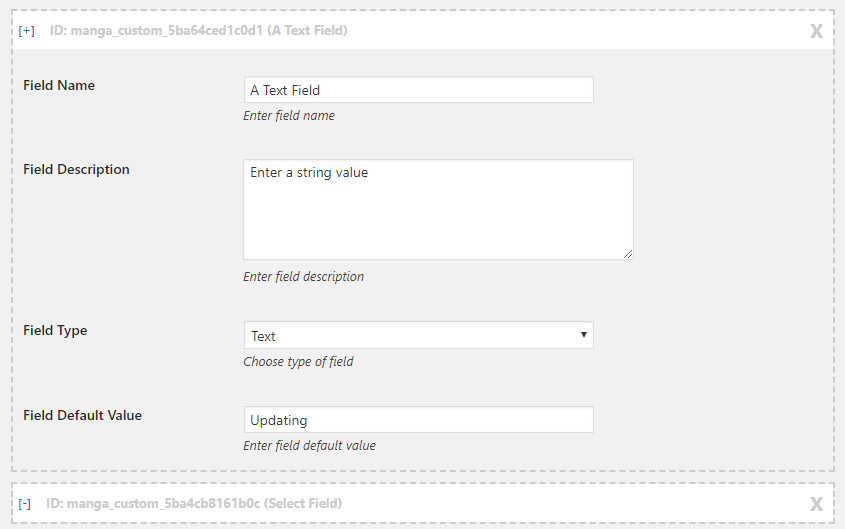 Those properties will appear in Single Manga edit page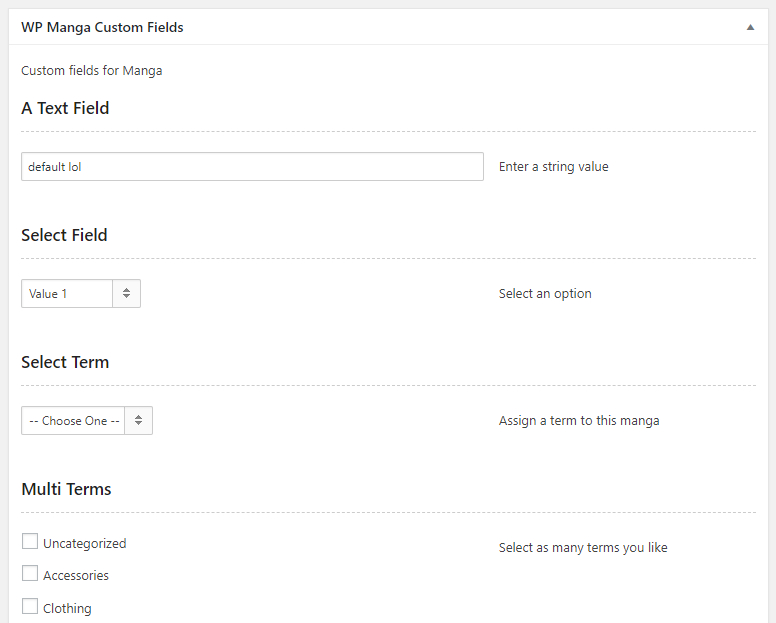 After setting, these values will appear in front-end / Single Manga page