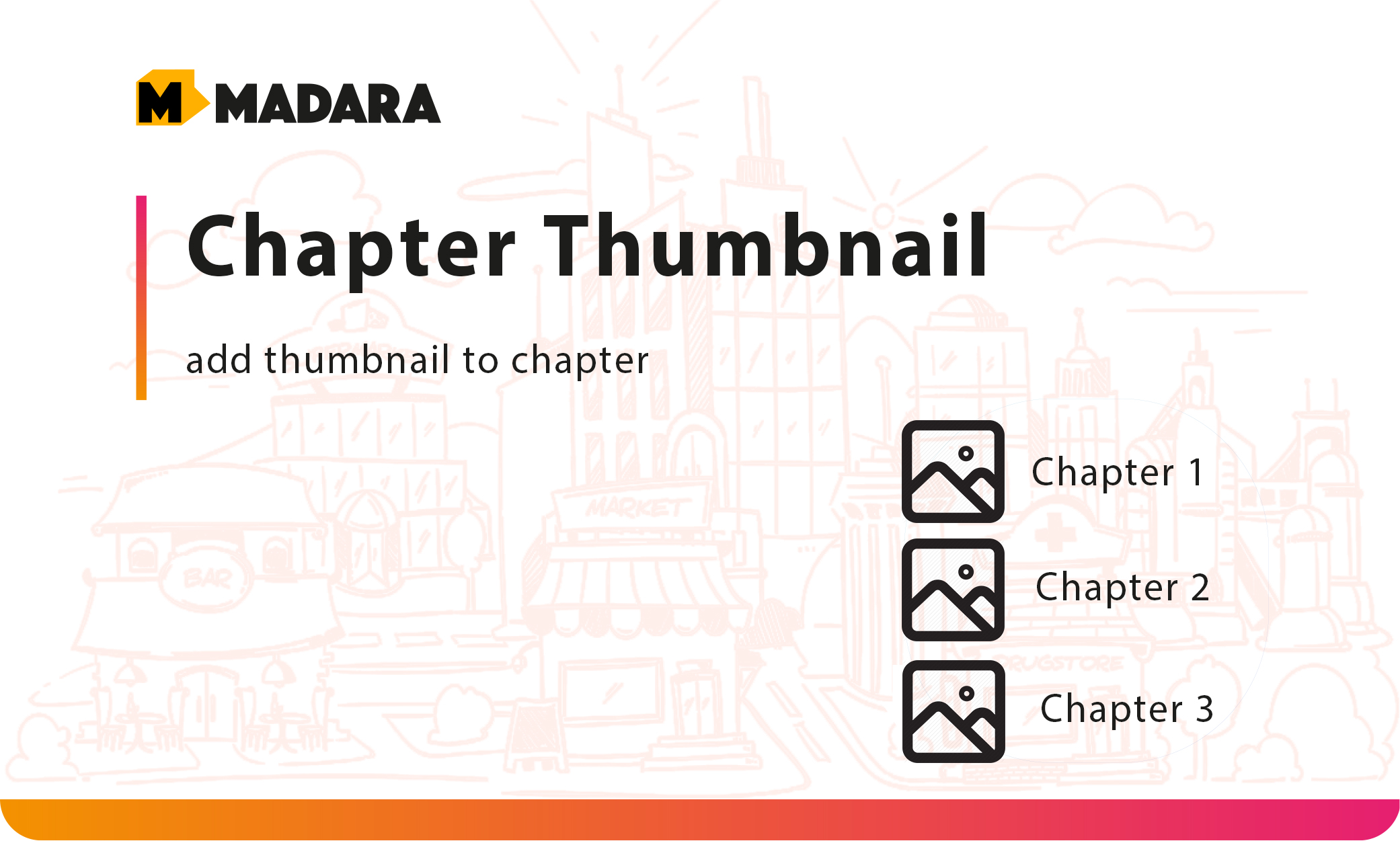 WP Manga Chapter Thumbnail
$ 29
Regular license
A regular license gives you access to the installation files and dedicated support for 1 year. After 1 year:
You can continue to use this add-on on your site as long as you want
You can transfer this add-on license to another site which you owns
You cannot access to the new version released after your license's expired date
Your dedicated support is expired
Tiny but powerful add-on for your WebComic site. It would be more beautiful when users see chapter listing with thumbnails. The image would be a nice summary of chapter content, so users will be more eager to view.
There are 2 layouts: Float Left & Full Width thumbnail. You can also set default thumbnail for old chapters if you want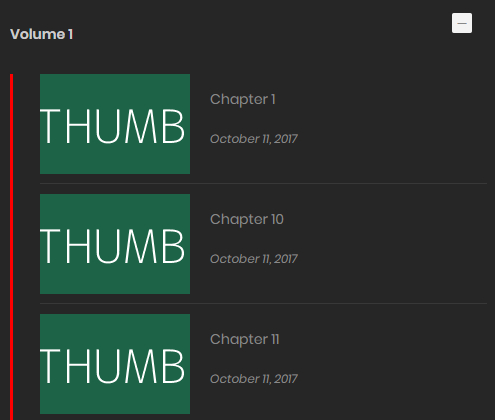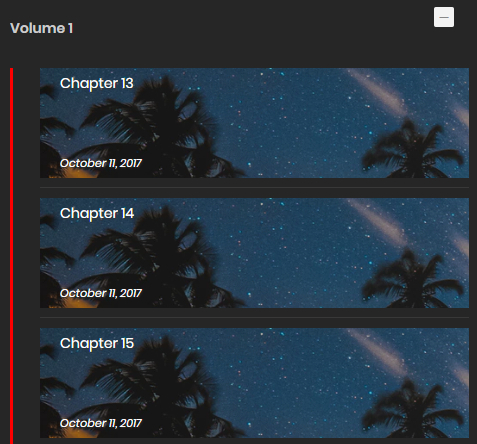 v.1.0.2 - 05.06.2019


#Improvement - support WP Manga Member Upload PRO