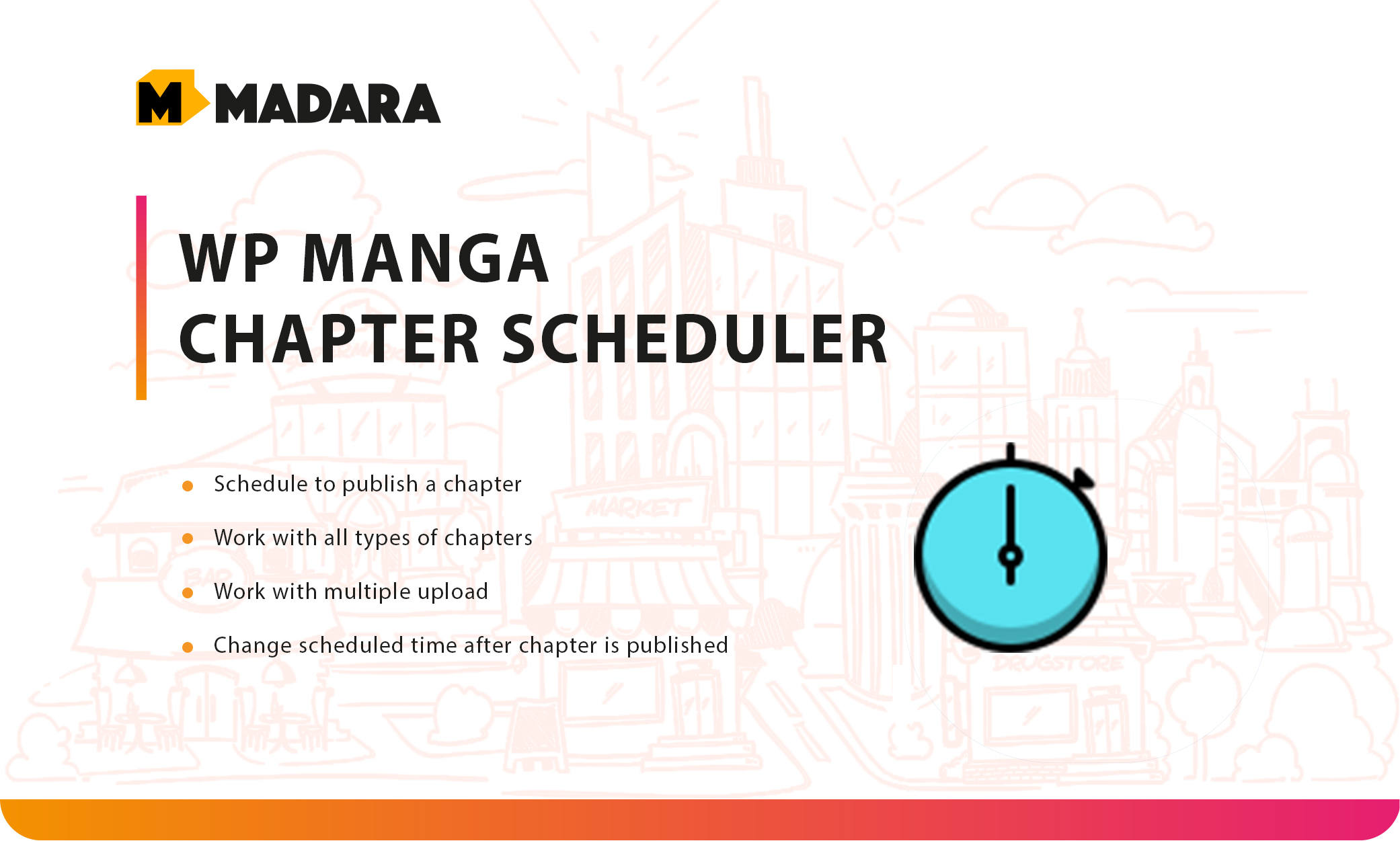 WP Manga – Chapter Scheduler
$ 24
Schedule to publish a chapter
Regular license
A regular license gives you access to the installation files and dedicated support for 1 year. After 1 year:
You can continue to use this add-on on your site as long as you want
You can transfer this add-on license to another site which you owns
You cannot access to the new version released after your license's expired date
Your dedicated support is expired
This add-on helps you schedule to publish a chapter. So you can upload multiple chapters at once and set published date to another day. The use is simple, when you upload a chapter, or multiple upload chapters, you set the desire published date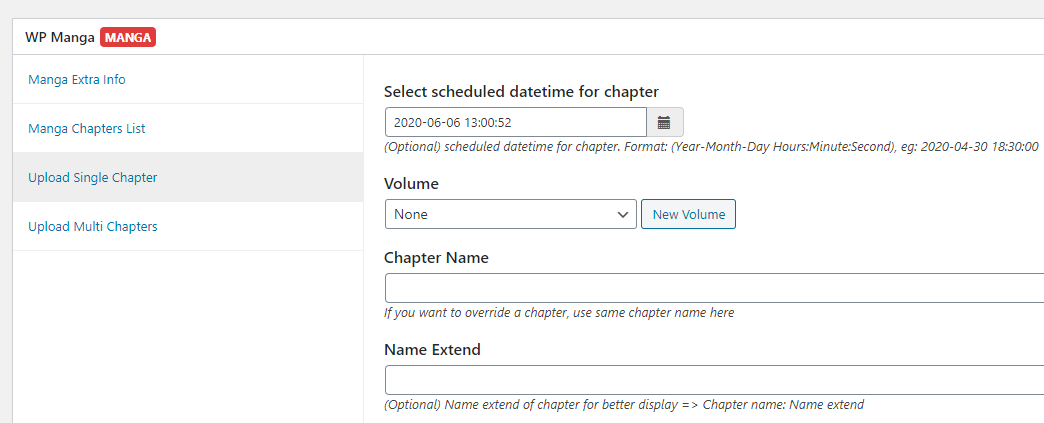 When you review your chapters list, you will see that a chapter is scheduled marked with a tag

This tag will disappear if the day has passed. You can also edit the Scheduled Time when you edit a chapter.
#v.1.1.4 - 10th.June.2023

#Fix: error when scheduling chapters in Multi Chapters upload

#v.1.1.3 - 29th.Mar.2023

#Fix: error when scheduling chapters in Multi Chapters upload
#Update: improvements to prevent conflicts with other plugins

#v.1.1.2 - 23rd.Feb.2022

#Fix: the GMT & local Time is the same
#Fix: update the schedule time does not work

#v.1.1 - 1st.March.2021

#Add: option to show Scheduled Chapters in Front-end
#Update: Chapter Feed will not show scheduled chapters
#Fix: when adding scheduled chapters, it will not affect "Updated Time" of Manga/Novel

#24.10.2020 - Release 1.0.1

#Update: Update Published Datetime of a scheduled chapter to the Datetime that it is scheduled

#6.6.2020 - First release 1.0.0