Manga – LHScan.net Crawler
$ 129
Allow you to crawl data and import manga from lhscan.net. It supports both Auto (all mangas) and Manual (single manga) mode. With Proxy settings and various options
The tool will help you to import manga from lhscan.net easily. Features of this plugin:
Work with all MangaBooth's themes
Support auto-mode: crape all mangas
Support manual-mode: crape manga that  you specify
Proxy settings to bypass any anti-crawlers
Cronjobs settings
Upload directly to cloud if you have any CDN settings (blogger, blogspot, amazon, imgur)
Just one click and leave it running.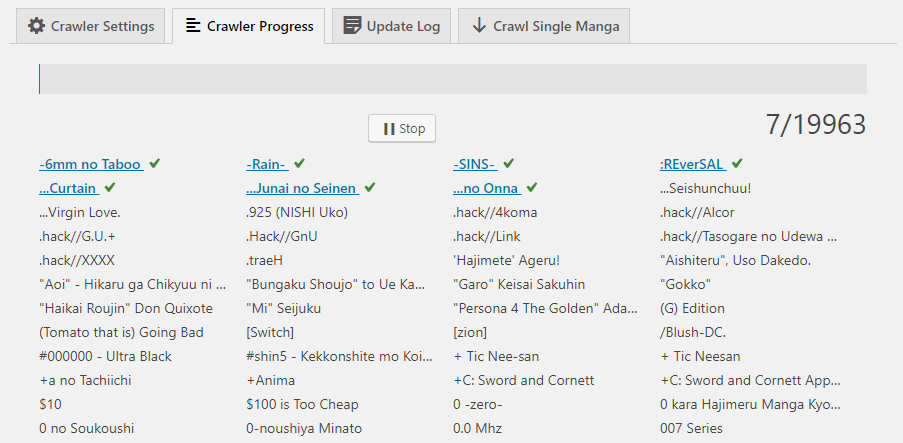 Note: Plugin is used at your own risks. Although some sources allow you to re-upload after a certain period of time, we are not responsible for any copyright issues when you clone data from other sites.
#05.01.2019 - First release